REVEALED: "The SIMPLE 30 Day ACTION Plan To Unleashing a Tornado of Traffic to YOUR sites!"
You have done all the hard work and now it is time to show the world. You look at your new creation like a mother looking at her newborn child but have you really thought about how the world will get to see your new 'baby'?
Don't worry you are not alone. There are countless thousands, even millions of website owners that have not really cracked the code of targeted traffic.
There are many who have bought product after product only to find they were not quite as good as their sales page suggested they would be. However, I am guessing they got a little out of each of them but not enough to generate the traffic they needed....
We have developed a system that, when followed for 30 days, will turn a flow of traffic into a flood. A system so simple to use anyone who can follow step by step instructions will have no problem generating the targeted traffic they desire.
From: Dave Whitworth
Subject: Your Constant Struggle For Traffic.
My Names is Dave, and I'm an IMerHolic....
Well not really but at times it felt like it! - Like I should be attending some therapy session or other to curb my daily habit of wondering why I wasn't getting the traffic I wanted (no - NEEDED) to my sites.
But hey - Rather than go to rehab, I went cold turkey and locked myself away in my home office with my pc and EVERY eBook, Video, and article on Traffic Generation I could find.
After nearly a YEAR of testing, recording the results, trial and error, and wasting countless hours, nay DAYS on techniques that were either outdated or plain and simply DID NOT WORK...
I finally took a break, and went through all the notes and records to find the ones that did, and moreso - to find a Plan of Action that would generate me massive traffic within 30 days!
The net result... I came up with a flow chart to follow for 30 days that actually WORKS!
(and then one of my mentors said - Why don't you share that, it'll help recoup some of the man hours and cash you put into trying and testing all the crap ones!)
Great Idea... And useful for his students too, so I figured why the heck not.
And so 30 Day Traffic Flow was born.
Now You Too can benefit from the time and money I've invested, and take advantage of my step by step flow to get More Traffic to YOUR Sites and pages 🙂
Even if your site isn't complete or even started yet it is never too early to learn traffic generation techniques. Having a blog can be a great source of traffic for your other sites and offers and inside your membership here at 30 Day Traffic Flow there are WordPress Tutorials that will show you how easy setting up a blog can be.
Getting a brand new site among the search engines results is a lot easier when it becomes popular. Using the methods inside your members area your site will soon have the fans you hoped for.
Check out below how a brand new site went from zero to over 3,000 unique visitors in one month.......
Take A Look At These Stats For Proof!
Using just 2 methods - free advertising and social media - a brand new site which I created to advertise free memberships went from zero visitors to over 3,000 unique visitors in November and December. All the work was done in less than 30 days using these methods but visitors still came and are still coming today even with minimal effort.
There is no reason you can't replicate or even better these figures yourself for your site!
The Flow Turns Into A Flood!
Once your start your flow of traffic your list will increase and when you introduce the JV method to the mix the flood will soon appear.
We continued using the advertising sites you have access to and did little else in the way of promotions and yet the traffic continued throughout 2017 and is still coming with no further effort from us.
Once you start the flow it is like a tsunami and this could happen to your site if you follow the easy step by step training inside your members area.
Seriously, the price you can buy this today is obscene really when you think of all the $997 courses out there offering the same or similar type of training you can get here.
"Finally! You Can Start To Get Constant Targeted Traffic To Your Websites Or Offers"
Look What Other People Had to Say...
"Hi Dave,

Your 30 day traffic flow system is a real breath of fresh air. Thank you!

There are a lot of traffic generating courses out there but I've never seen anything like this before.

The way you lay it out in a real "30 day plan" is so simple and easy to follow. It's really impossible to fail if you go through every day's tasks like you teach.

This is great for beginners and experienced marketers who don't know how or want to think about generating traffic. They can just take a few minutes a day to follow your strategies and after 30 days have floods of traffic.

Great work again and anyone who buys this cannot lose!"

Stuart Stirling

TurnkeyCashKits.com
"Hey Dave,

Congrats on a job well done!

Everyone who does any sort of business
online needs Traffic to their sites!

Your 30 day traffic flow covers some of the
best practices I know of, that I encourage
my own students to do!

I do like the fact that you cover everything
that people should be doing in your 30 day checklists,
AND the 'Step By Step' training always goes
down well with people I've had feedback from.

I will be happy to recommend '30 day traffic flow'
to anyone who is looking for simple ways to get
More Visitors to their sites, simply and quickly!"

John Thornhill

JohnThornhill.com
If you can answer YES to the following questions then this system is definitely the one you have been looking for to get the visitors you deserve :-
Have you been looking for ethical ways to get Targeted Traffic to your site?
Are you sick of hearing the false claims "How to get thousands of visitors with the push of a button?"
Are you prepared to do a little work to enable your site to prosper? (a child needs it's parents!)
Can you follow simple step by step instructions?
Are you ready to create multiple traffic streams that WILL turn into a flood?
Think about how many times you've thought about the whole world coming to visit!
What would happen if only one percent of them became customers?
Think about the knots in the pit of your stomach and the excitement of knowing You Built It And They Came!
Remember the fear you've felt, when nobody comes a knocking, when you start to doubt yourself, your ideas, your Baby! Questioning everything you have achieved so far. All your hard work, was it for nothing?
Well no need to worry, you have a great site and a great product you just need to educate your customers. They need to know where to find you, that is all!
But first you need to convince yourself.......
It's Time To Release Those Doubts And Fears
The only thing that is holding you back is YOU!
How many things have you started and never finished, always blaming it on the system or lack of time or any other reason that comes to mind? You have heard them say how you must take action. Well it is true. Take action today, give your site a fighting chance. Get on to that first page of whichever search engine you like and reap the rewards that organic traffic brings.
But hold on, we have to get you there first and this is just what the 'Traffic Light System' was designed for.
Getting to the top of the search rankings for our keywords by using ethical, completely legal and completely search engine friendly methods will ensure our sites stay there for a long time.
WITH OR WITHOUT GOOGLE!
Whilst getting to the top of the search engines is doable for a content rich website with new unique content being added to it, we don't rely on Google for our traffic to our squeeze and sales pages.
If you have a blog which you monetize and want to rank well for your chosen keywords then we can help.
Squeeze pages and sales pages don't rank so well so our traffic doesn't rely on Google. We have many methods inside 30 Day Traffic Flow that would still work even if Google closed down tomorrow!
The mighty Google can change their algorithm at any time and with updates such as Panda, Penguin, Pigeon, Mobilegeddon and a whole host of other updates set to kill your business, your website can disappear from page one to page none at the flick of Googles switch, leaving your business dead in the water!
Your training at 30 Day Traffic Flow shows you how to get traffic to your squeeze and sales pages and also how to best get traffic to your blog which will keep Google happy. 🙂
I have been where you are today. Constantly looking out for the next new solution to drive traffic to my business. Tirelessly seeking out the secrets to massive traffic and the ways to build a successful business!
The truth is, there is no magic formula, there are no secret recipes to gaining massive traffic. Don't be fooled by claims of hidden traffic riches or the next phoney traffic technique that is sure to land your business in trouble. The bottom line is…
You need a traffic system that is PROVEN to work!
And that is what I want to provide for you today. Take a look at my system and exactly what I want to share with you.
You will learn many traffic generating techniques but more importantly you will have at your fingertips a system to follow and tools to use to ensure success!
1

Your 30 Day Traffic Flow Worksheet

Did you know that one of the best ways to get results is by setting targets? By setting realistic targets and being able to keep track of our activity we can see how our efforts are paying off.
By using the supplied Traffic Light System Worksheet you will know which traffic methods are working best for you and which ones are not so good.

2

Many Traffic Methods But Not Overwhelming

There are many ways to get traffic to our sites and they all work to some degree but finding time to implement them all is one reason a lot of people give up. At 30 Day Traffic Flow we believe in using an handful of FREE methods to get the juices and traffic flowing before we add more to the mix.
That said, the system is so flexible you can soon change a method that isn't working for you for a new one.

3

Things Happen When You Take Action

You will have heard it many times that you simply have to take action to succeed and it is true. After all, if you do nothing nothing will happen.
By taking action today and following a system a child could follow you will have targeted visitors to your site in no time at all.
This Training Works For Any Niche!
Regardless of what niche you are working in the methods inside 30 Day Traffic Flow are adaptable to suit all. If you want targeted traffic there are some simple steps to take to make sure that is exactly what you get. There are many ways to get general traffic but what is the point in wasting our time and effort to do so if it never converts?
Getting your site in front of people who are interested in what you offer is the only way to go. We show you how to do just that!
Can You Have Too Much Traffic?
Simple answer "not really" but it has to be targeted traffic and that is what I aim to help you achieve. I have tried many paid methods of traffic and spent a lot of money over the years and that is why I like to get as much traffic for nothing as I can.
OK, there is always a cost. If it's not money it's time but guess what? I much prefer it if I waste a little time as opposed to a lot of money.
All of Our Training Presented in Stunning HD Video
All the videos inside your members area are quality and not only in definition. The content that is available to you is top notch and guaranteed to get the traffic juices flowing!
If you find following along with video to be a problem many of the methods have MP3's that you can download and listen at your leisure.
Download our Cloud-Hosted Videos & Training PDFs Instantly
All training materials are available for instant download. Videos can be viewed inside your members area or downloaded if preferred.
Absolutely No Risk To Yourself!
With a 60 day money back guarantee you have double the amount of time that the course is designed for. You have nothing to lose and a lot of traffic to gain!
 Yes Dave! I'm ready to start learning how to get targeted traffic to my site so that I can finally start making money online!
I understand that by placing my secure order today, I will be getting instant access to the 30 Day Traffic Flow System that is capable of teaching me how to get floods of targeted traffic to my site.
I'll have immediate access to the same techniques that have been proven effective.
I know that this product is 100% legitimate, 100% legal, and 100% what I need to learn right now.
You've made it a very easy decision with your 100% iron-clad money back guarantee and I'm ready to get started right now, so I'm clicking the secure order button below.
Invest In 30 Day Traffic Flow Now For Only $27 $17.00
Access is instant, even if it's 3am!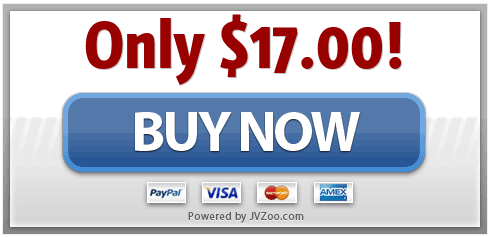 Look What Other People Had to Say...
"Hi Dave,

I've just finished going through your Traffic Lights System.

It's packed full of information on a wide range of traffic sources.

This is not just another ebook - there's videos, MP3s and a useful spreadsheet that will make this an easy
to follow system that everyone can use.

I'd recommend this to anyone struggling to get traffic,"

Keith Purkiss

www.keithpurkiss.com
"Hi Dave,

Thanks for allowing us to review your
'30 Day Traffic Flow'.

We're impressed with all methods you share!

We and our subscribers tend to like products that
give real value and unveil genuine workable solutions
to their traffic challenges!

With the step by step details you also mention,
it does make it a lot easier for anyone to fully
understand everything they can do, and how to
implement it all.

Compared to many similar products we've seen where
subjects are touched on but the user is expected
to know and understand all the intricacies of
something they may never had looked at before -
we think our subscribers will appreciate the
knowledge and details you're sharing.

We look forward to recommending it."

Randy & Simon

mediakettle.com
Check Out These Complimentary Bonuses!
Each of your bonus memberships has a value of $27.00 but you don't pay a cent for them. All three of them compliment your membership here at 30 Day Traffic Flow.
Traffic Generation Club
Without doubt your membership at 30 Day Traffic Flow will help you get traffic to your sites and offers and once you master the techniques and start to make money you may want to add some paid traffic methods to the mix.
With Traffic Generation Club you can learn how to get free traffic but also how to get paid traffic... and all without breaking the bank.
eMarketers Club
The sad fact is that even great web sites and killer products don't sell themselves - To get the best response any marketer worth their salt will confirm the secret to success is a targeted and responsive email list
You know it and you're sharp enough to recognize that a huge subscriber list is the 'holy grail' for hundreds of thousands of small business owners and marketers around the world - Not just online business owners either...  More and more bricks and mortar businesses are recognizing the power of building a list of prospects and clients...
Product Profits Club
Once you have mastered traffic and list building you will want to have your own product for sale. It is all well and good making money as an affiliate but at the end of the day it is a list of hungry buyers that will give you more income.
At Product Profits Club you'll be getting a head start in digital product development and marketing.
A great resource which will teach you how to develop info-products and software (includes product research, outsourcing, promotion, pricing strategy and generating publicity)
All The Traffic You Can Handle!
Remember! Without traffic a website is useless and THAT'S A FACT. Without traffic you can't make any sales and without sales you will be out of business. I can show you via my proven methods how to drive all the traffic you need to your websites.
Once you begin to apply my techniques you will start to see results within hours, then as time goes by the amount of traffic will increase significantly until you have all the traffic you can handle.
Here's What You Get When You Join Today:
Complete Resources Package

Many traffic generation methods are included and also best practices.

Access to Our Facebook Group

Join our closed group where members share your content.

Website Help Team Access

With the FAQ section and support you can't go wrong.

Traffic Light Worksheet

With the purpose designed Traffic Light Worksheet you can't fail to keep track of your traffic generation and ensure you hit your targets.
Get Started Today, Click The Button Below
After placing your order you will get instant access to our complete
course including all trainings and resources
All payments are processed securely on our SSL encrypted website.
Grab Instant Access To Your Membership Now!
Remember, this isn't some run of the mill eBook it is a membership site with more resources than you would get in 50 eBooks.
We have spent years and who knows how much money learning how to do things correctly. For one low price, you'll get to benefit from ALL our experience.
Just think about it this way. For just one low price, in 30 days from now you could have as much traffic as you need to succeed.
Join us at 30 Day Traffic Flow now and let us reveal to you a system so simple that when you use it you can start the traffic flow today!
To Your Future Success, with all things

P.S. If you have tried to generate targeted traffic and failed then it isn't your fault. Let us give you our traffic pulling system and turn that flow of traffic into a flood.
P.P.S. Don't leave your site to rot, ...... You Can do It! Don't hesitate the time is now. That push button solution we all would like DOES NOT EXIST!